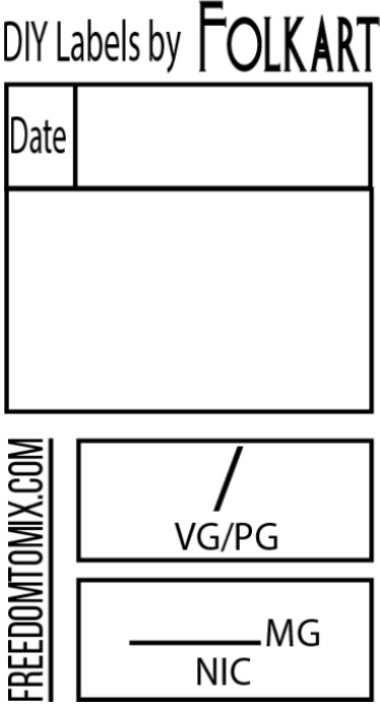 DIY Eliquid Labels
If you're creating as many recipes on AllTheFlavors.com, E-Liquid-Recipes.com, and on VCCalc.VapingCommunity.co.uk as I am, then you know how easy it is to get your creations mixed up if you don't have them correctly marked.
This easy to fill in label is designed to keep your recipes organized by Date, Recipe Name, VG/PG ratio, and Nicotine mg. You'll never have to guess what profile you created.
The graphic is designed for a 1.25" x 2.25" label, but you can increase or decrease the size to fit any label. Simply download the image, print it on a label maker, or a sheet of labels, then fill in the blocks with your profile information with pen or pencil.
Download your FREE DIY Eliquid Label Below!