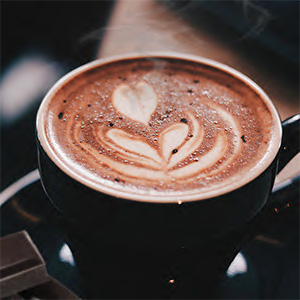 Coffees are tough.....or at least they used to be tough. Now with a plethora of coffee, mocha, and chocolate flavorings to choose from, it makes it a lot easier.
I wanted to create a smooth but rich coffee with hints of chocolate, vanilla, and cream, much like a mocha but with a little more focus on the coffee note. I believe I've accomplished this, but I'll let you be the judge.
There's not much to say about the flavors I used being that they are fairly self-explanatory, except to say that I wanted to showcase what you can do with these flavorings while not creating a coffee e-liquid that is so dark in color that it devastates your cotton or coils.
If you want to add a dollop of whipped cream to this profile, you may add 1% of SSA Whipped Cream. It's absolutely the best whipped cream on the market!
Steep Time: 5 Days