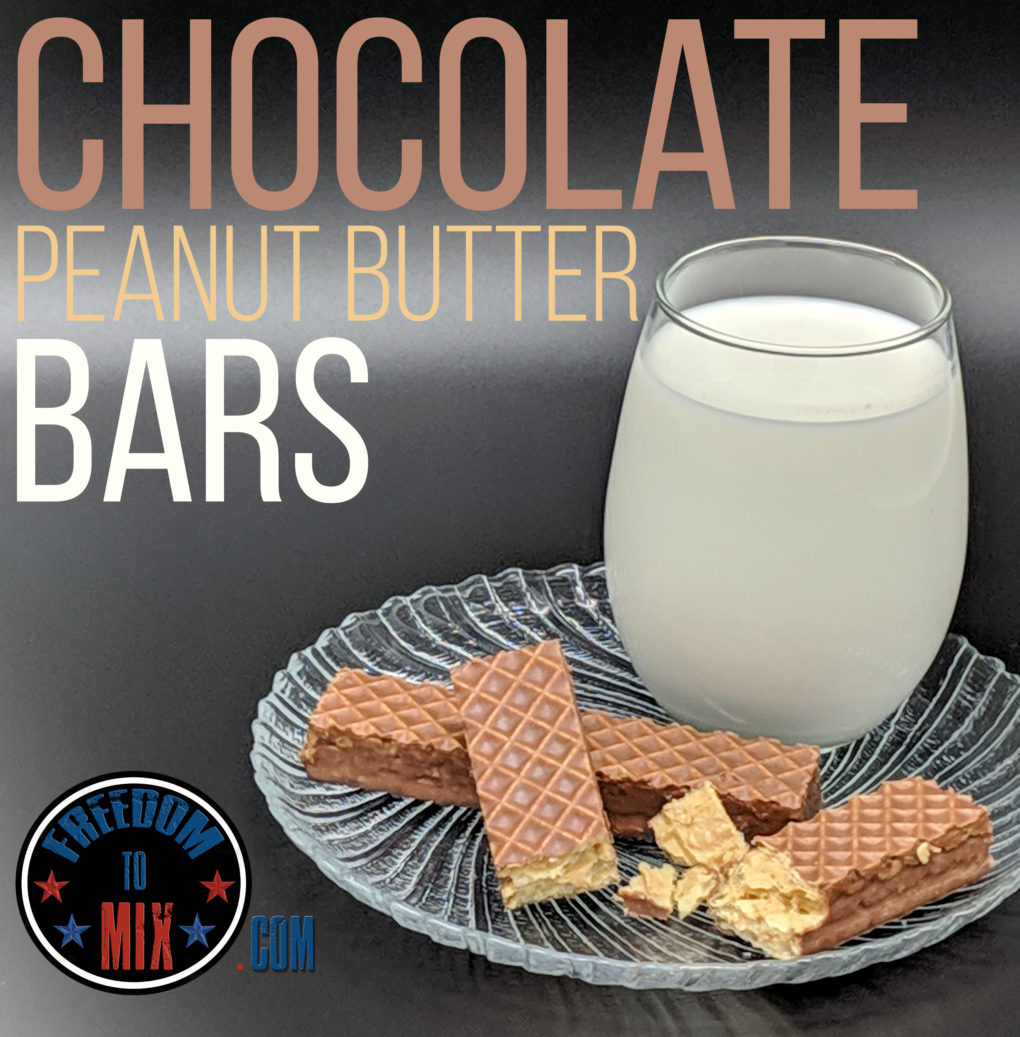 If anyone has tackled a peanut butter profile, you know how difficult this can be because of the lack of really good peanut butter flavorings. Most are dry, too "peanut" and not enough "butter", and lacking in saturation. I took it a step further and added a chocolate, another hard profile(I must like the punishment). But after many batches, I believe this to be a fairly accurate mix. Do I think it's perfect? No, but I'll let you be the judge of that.
Lets start with the chocolate – (LA Chocolate Natural IS NOT LA Chocolate- DO NOT SUBSTITUTE) I discovered this flavor on my quest for the best chocolate. This flavoring has a "real" chocolate vibe that seems to emulate a chocolate bar. It feels like a chocolate coating that you would have on a Reese Cup or chocolate bar. For this reason I chose this as my chocolate layer. I've used it from .5% – 2% but higher than 2% you start to get a very slight off note from it but not as bad as other chocolates. With any chocolate you need something to sell the profile because most are dry and "cocoa-like". Although LA Chocolate Natural has very little of this, it does need a "fatty" creamy note to make the chocolate believable. WF White Chocolate (Milky Cream) does this very nicely and it also gives the peanut butter note that creaminess that most peanut butter flavorings lack. This flavoring kills 2 birds with 1 stone.
Now the peanut butter – What can I say except I wish we had a better one. That being said, TPA DX Peanut Butter is the most accurate, best peanut butter we have. I tried bolstering TPA DX Peanut Butter with HS peanut Butter, and while it's a decent flavoring, it gave it too much of a "peanut skin" note. This seems to be a problem with most peanuts or peanut butters. I also tried FLV peanut butter, which in my opinion is the second best peanut butter, but it has such a dryness and off note that just didn't work. So, I focused on getting the creaminess and "caramel" notes right with the addition of the WF White Chocolate(Milky Cream) and FW Butter Pecan. The FW Butter Pecan adds the caramel and slight creaminess or smoothness that I needed to balance the peanut butter.
The cookie – WF Crispy Wafer was always on my list for this profile. It is the most accurate note for the type of wafer I was going for. The only problem was that it was too light. I tried pumping it up to around 5% but it began to make the mix very dry and throaty. I decided to try and lift the wafer note by adding FLV Graham Cracker at 1%, and it did lift the wafer up, but seemed too dark for a "wafer". So, I decided to brighten or "wafferize"(I know that's not a word) the graham cracker. I added CAP Sugar Cookie at a mere .5%, just enough to bring a brightness to the graham cracker.
I added .75% Cap Super Sweet to the mix because the real desert is sweet, but feel free to adjust it to your preference.
Do I think this is a perfect mix,…no, but given the flavors we have to work with, it's pretty damn tasty.
This is not a shake and vape! This mix is a bit throaty off the shake so please let it steep. It needs a week steep, but 2 weeks is suggested.
I hope you will mix, comment, and or rate, it make us all better mixers. 🙂

Visit Freedom To Mix on Discord https://discord.gg/cMUjtPf
Join our Freedom To Mix FaceBook group https://www.facebook.com/groups/415341418920740/
Follow me on Instagram https://www.instagram.com/folkart2000/
Also, check out DEVELOPED! Episodes released every Tuesday at 6pm EST and Live shows Thursdays at 6pm EST, https://www.youtube.com/c/developeddiy
| | | |
| --- | --- | --- |
| Vendor | Flavoring | % |
| FW | Butter Pecan | 1 |
| LA | Chocolate Natural | 1.65 |
| WF | Crispy Wafer SC | 3.5 |
| TPA | DX Peanut Butter | 4.25 |
| FLV | Graham Cracker | 1 |
| CAP | Sugar Cookie | 0.5 |
| CAP | Super Sweet | 0.75 |
| WF | White Chocolate (Milky Cream) | 4 |