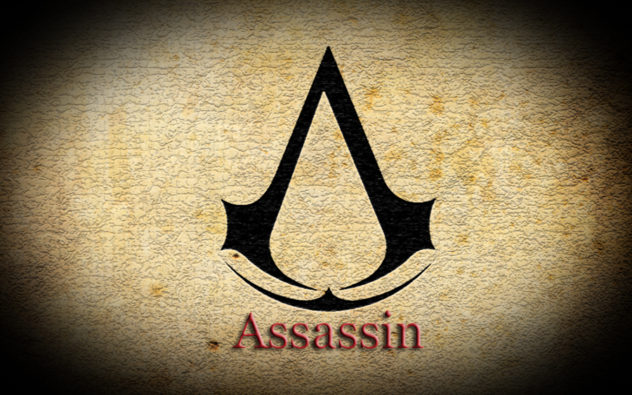 Assassin! This remix has pushed my skills to the limit. You would think a custard would be one of the easiest remixes to tackle, but this profile took over 40 batches to get right! Vapetasia's Killer Kustard has a certain sharpness or brightness that was very difficult to mimic. I have no idea what they use, but I think I've come about as close as I can without absolutely going insane trying to figure out what flavorings they use.
I want to give a big shout out to Wayne Walker for his insight on this profile. Although his thoughts on what goes into Killer Kustard is much different than my final version, he has been a huge help tackling this profile, thanks Wayne.
My first 20 or 30 batches were loosely based on Waynes public release of his Killa Kustard. And while it is very close, there seemed to be missing that "sharpness" or "Brightness" I mentioned earlier. I honestly used every conceivable combination of custards, creams, ice creams, and sweeteners that I could and created a shit-ton of really good custards, just not Killer Kustard.
One "break-through" I had was when I ordered DFS Holy Vanilla. I had been using INW Shisha Vanilla for that sharp vanilla note I was getting in the original, but it wasn't quite right. I heard Wayne say that he too got a "sharpness" from the original and thought by turning up his percentages, he might could get that sharpness. I normally don't use vanillas over say .5%, but DFS Holy vanilla can be cranked up, and that was the secret sauce that was needed.
Many mixers think that the custard used in the original is CAP Vanilla Custard V2 and while that may be the case, I found that CAP Vanilla Custard V1 worked better for me giving it a much deeper, eggier feel.
HS Italian Cream is there to give the mix and even deeper, rich note that most creams lack. At 1% it really adds character to the mix.
Last but not least, FW Sweetener. Many mixers say it's best to use EM in custards, and for the most part I agree that sweeteners like CAP SS is not the best for this particular profile. However, when I used TPA EM I got a muting that was taking away from the brightness I was going for and when paired with DFS Holy Vanilla, FW Sweetener was the best choice for this profile.
This recipe is very simple in it's structure, but it was not a simple recipe to try to clone/remix. I've done my best and anyone who loves Killer Kustard will, I'm sure, love this.
Steep time is a minimum of 1 week, 2 weeks is better for the CAP Vanilla Custard to shine. I mixed this at 70/30 VG/PG as that's what the original is mixed at.
I hope you will mix, comment, and or rate, it make us all better mixers. 🙂
Visit Freedom To Mix on Discord https://discord.gg/cMUjtPf
Join our Freedom To Mix FaceBook group https://www.facebook.com/groups/415341418920740/
If you would like to submit a remix/clone profile, head over to https://www.facebook.com/notes/freedom-to-mix/suggest-remixesclones/461914887596726/ . You have to join our group before you can submit, Freedom To Mix.