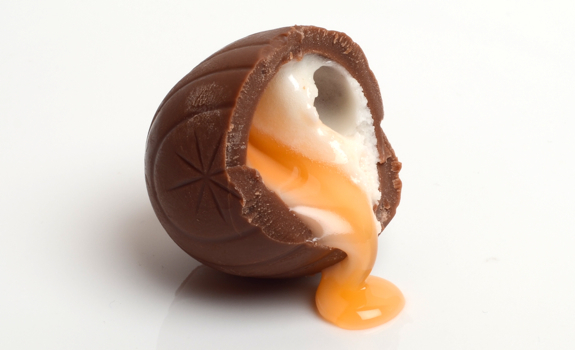 Free DIY Eliquid Recipe by Folkart - It's getting close to Easter and I wanted to release something for the occasion. Everyone knows how much I love chocolate vapes, and this is another holiday delight I love to indulge in every year.
I know the recipe is stacked with many different chocolates and normally I would see this recipe and think it was too many of each. However, each chocolate brings something different to the mix.
Chocolates are hard, and to build a great chocolate, you need to use 2 or more. The combination of VT Dark Chocolate, CAP Double Chocolate V2, and FLV Mocha has become one of my go to chocolate bases. The combo is deep, and a bit sticky. CAP Double Chocolate V2 does however have a "nutty" note that's not always wanted in a mix. So, the VT Dark Chocolate and FLV Mocha pushes it into a more of a dark chocolate and covers that nutty note. (Don't let the FLV Mocha fool you. It's not much of a mocha, it's a chocolate.) But in doing so, I also needed to brighten it up a bit. That's where the FA Custard Premium comes in. It adds a creamy brightness to the chocolates, making it more of a milk chocolate and helps to "thicken" the chocolates.
Now the cream. The CAP Sweet Cream is the base for the inside of the chocolate egg. The yellow yoke of the cream egg was a bit tricky. The yellow part isn't really much of a different flavor than the white cream, it just has food coloring and it's a bit thinner in the real thing. But I wanted to try and differentiate the yoke from the CAP Sweet Cream and give it a bit of an eggy note. This was accomplished with FA Custard Premium. It has a slight eggy feel to it but not "greasy" like a CAP Vanilla Custard. So this flavoring helps both the chocolate and the cream layer, killing 2 birds with one stone.
I added 0.75% CAP Super Sweet because these things are SWEET! But if you want you can lower the sweetener to your liking.
Is this a perfect mix? No, but for those wanting to indulge in Crème Eggs without the calories....I think it's a good alternative.
This is not a shake and vape, you need to let this steep for 5 days.
I hope you will mix, comment, and or rate, it make us all better mixers. 🙂
Visit Freedom To Mix on Discord https://discord.gg/cMUjtPf
Join our Freedom To Mix FaceBook group https://www.facebook.com/groups/415341418920740/
Follow me on Instagram https://www.instagram.com/folkart2000/