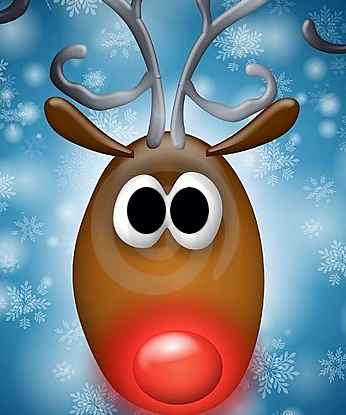 Free DIY Eliquid Recipe by Folkart - This is not a remix/clone of SMAX - Pony On Acid, it is however, inspired by that profile. I've been working for some time to clone Pony on Acid, and I've gotten close but it's not ready for release. I did however, want to release my version of what I imagined this profile could be.
SMAX describes Pony On Acid as "A blend of magical berries laced with a euphoric strawberry glaze." The images SMAX uses to describe this profile includes, strawberries, pineapple, and raspberries atop a light, fluffy cream, and that truly describes what I taste in the original. However, there are some off notes in the original that I get. There is a "hairspray" or "floral" note that is very off-putting and the "cream" layer seems a bit thin. So, I decided to use the profile as a guide but approach it differently.
To me, the cream needed to be fuller, and have more of a mouth-feel. I decided to go with a custard, but not a very "eggy" custard. FA Custard Premium was just right for this. If you're in the USA, you'll probably have a hard time finding this flavoring because FA North America doesn't want it sold in the USA. But DIY-ers can still purchase it through www.chefsflavours.co.uk .
In the original, I could definitely taste a marshmallow and it fit very well with the profile, so I stayed with that note and used FA Marshmallow at 2%.
The original's description states it is "laced with a euphoric strawberry glaze". You can simulate a "Strawberry Glaze" in many different ways. You use CAP Sweet Strawberry in conjunction with another strawberry and maybe add TPA Sweet Raspberry, and I actually did use that in some of my versions. However, I think the TPA Sweet Raspberry was what was giving the mix a "Hairspray" off note. I decided not to add a raspberry note and by doing so, eliminated the off note. Also, to keep with the profile and to consolidate the recipe as much as I could, I used only one strawberry, JF Strawberry Sweet. It has a nice "cooked" strawberry note much like a strawberry glaze.
The original's description doesn't mention anything about a pineapple. However, in all of the images SMAX uses to describe the profile, they show pineapple with the strawberries and in the original I definitely get a pineapple note. They are probably using CAP Golden Pineapple but in my mix it seemed a bit weak even at 1.5%. I decided I wanted a more distinct pineapple and TPA was the obvious choice, but you have to be careful with it because it can be harsh over .5% and can take over a mix. So I used it very low at only .25%.
I added Super Sweet at .5% to lift everything up make it more vivid. If that's too much, you can always reduce it to your liking.
I do believe this mix stays true to the profile while expressing my own preferences. Anyone who enjoys Pony On Acid, I hope, will enjoy this as well. Have a Merry Christmas and a Happy New Year!
| | | |
| --- | --- | --- |
| % | Vendor | Flavor |
| 1 | FA | Custard Premium |
| 2 | FA | Marshmallow |
| 0.25 | TPA | Pineapple |
| 2 | JF | Strawberry Sweet |
| 0.5 | CAP | Super Sweet |
This can be a shake and vape but it's best to steep it for 2-5 days.
I hope you will mix, comment, and or rate, it make us all better mixers. 🙂
Visit Freedom To Mix on Discord https://discord.gg/cMUjtPf
Join our Freedom To Mix FaceBook group https://www.facebook.com/groups/415341418920740/